---
Create Data-Rich Rhino Models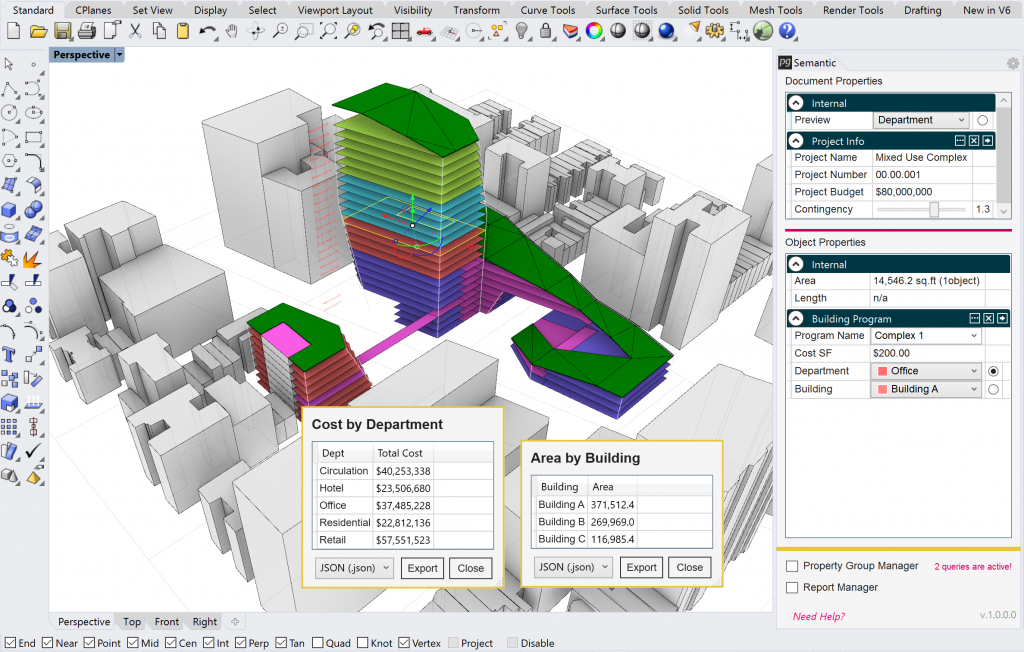 The Semantic plugin for Rhino provides tools for creating and managing custom attributes for free-form Rhino geometry. The tools expose a powerful interface for property creation, assignment, and reporting.
Data-rich models created with Semantic equip designers with the ability to extend their geometry with attributes to support a data-driven workflow in the earliest stages of design.
---
Publish 3D Models to Power BI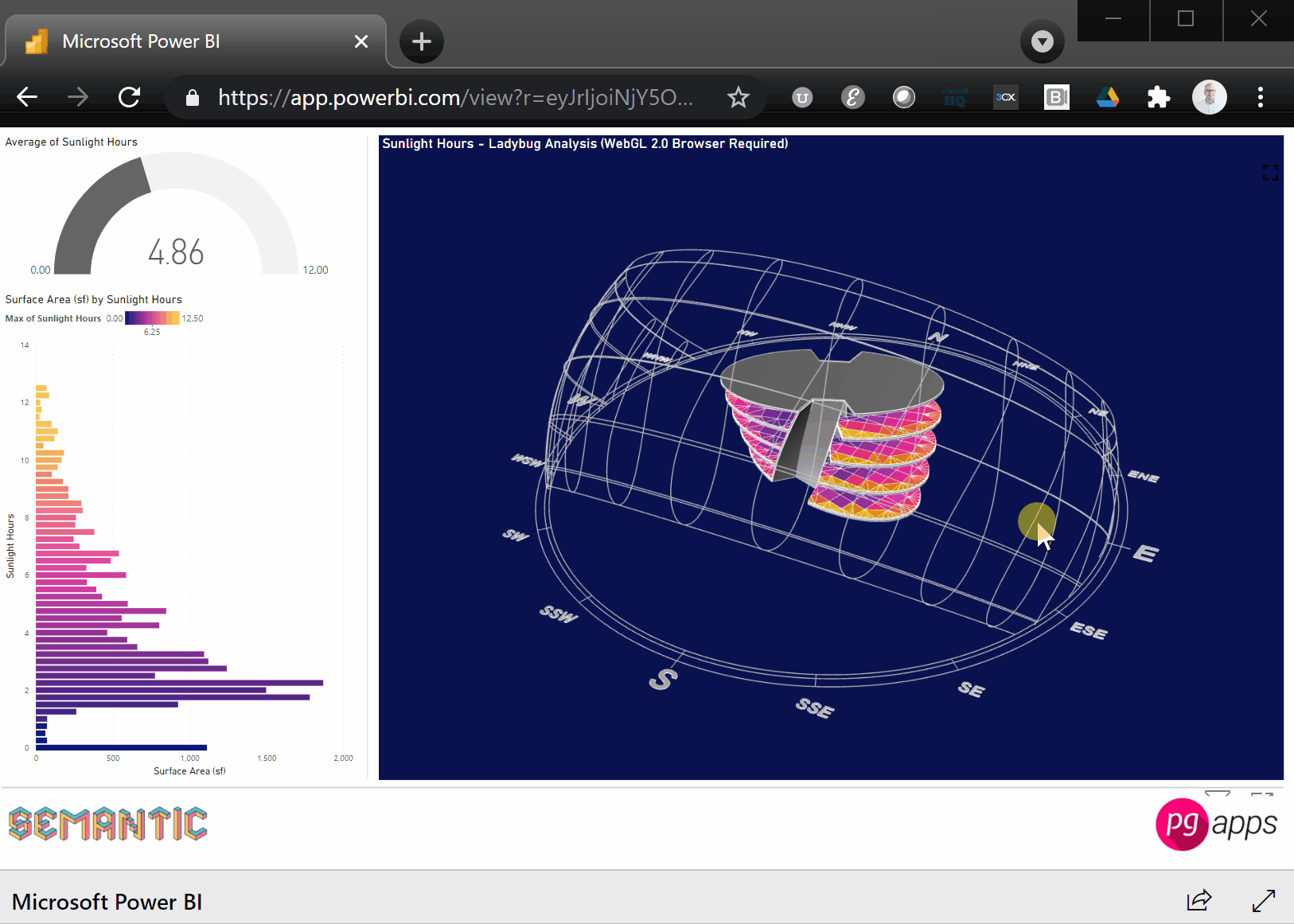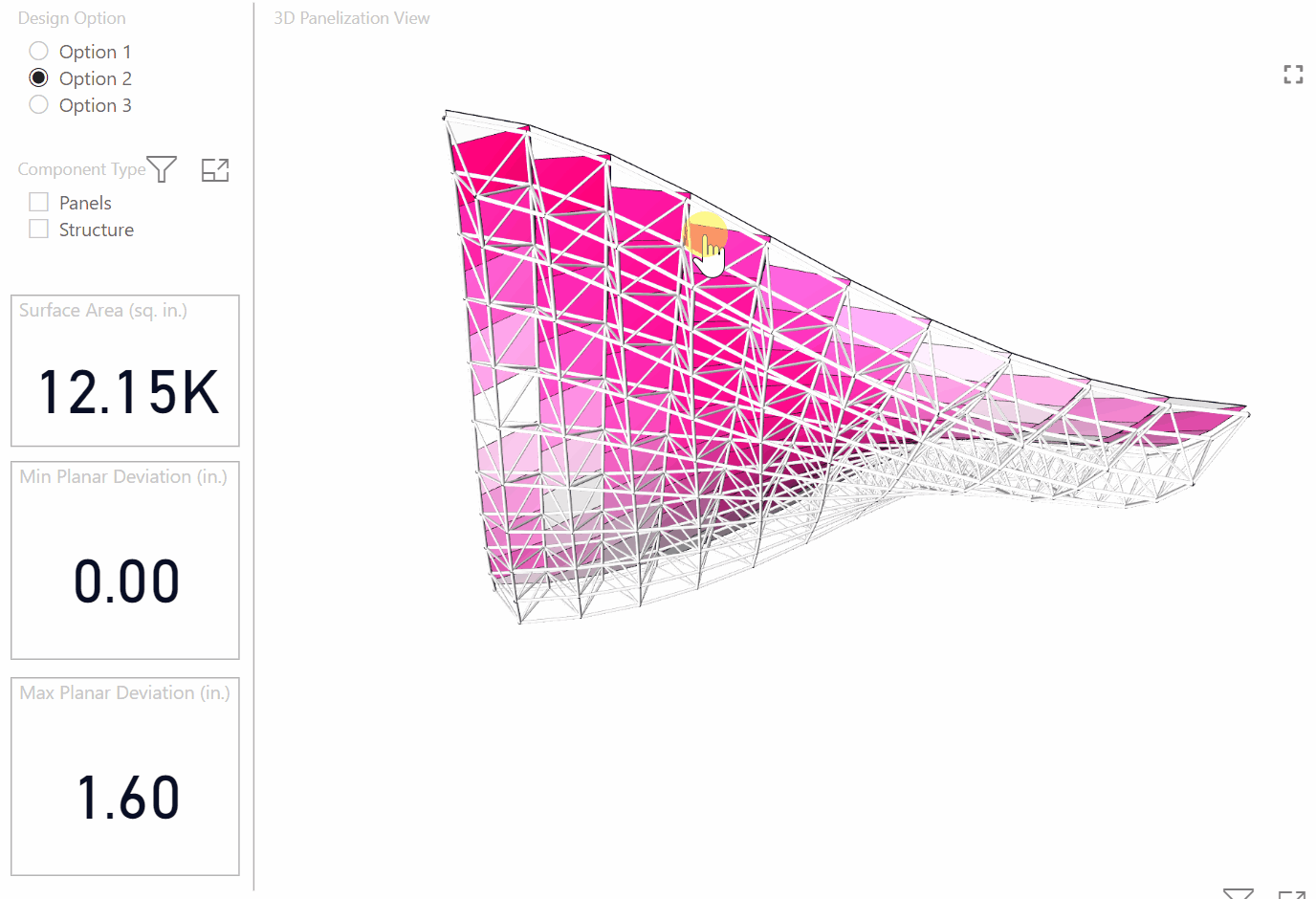 Semantic includes a new 3D Rhino visual for Power BI. When combined with Semantic data, the visual can be used to create interactive 3D reports that can be shared or published on the web.
WebGL 2.0 Required
---
Tabular Reporting of Rhino Properties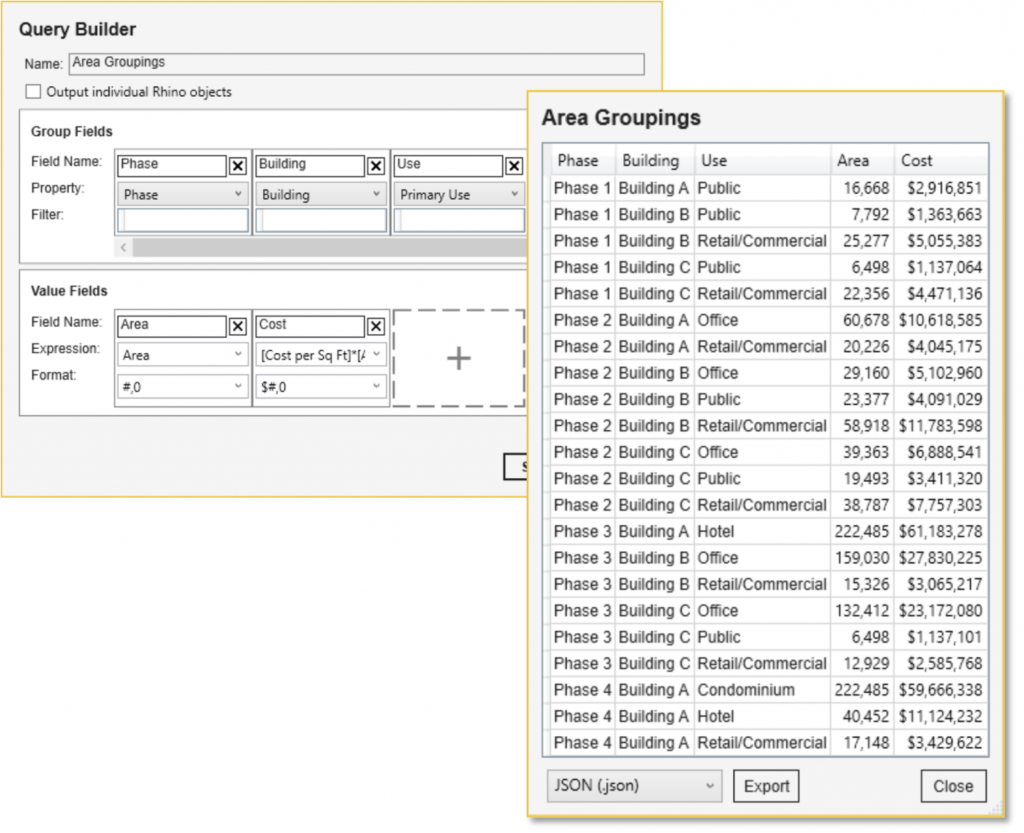 Semantic exposes new tools for creating live tabular reports of your Rhino object data you create. With reporting, you can query your model to understand your data as you develop your designs.
Your reports can be exported to formats including Excel, CSV, and JSON for use in other applications.
---
Automate Data with Grasshopper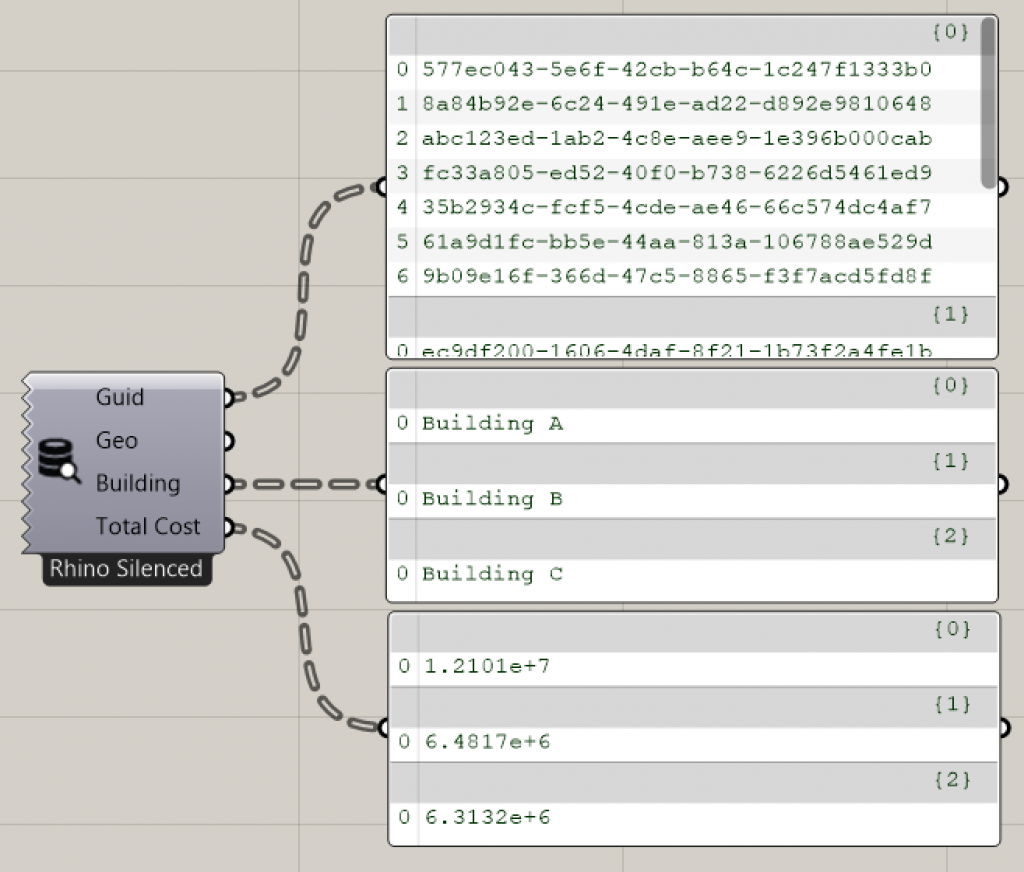 Semantic includes Grasshopper tools to enable computational designers with the ability to automate data with Semantic.
Users can use the Grasshopper algorithms to assign values or use Semantic properties as inputs into their definitions.