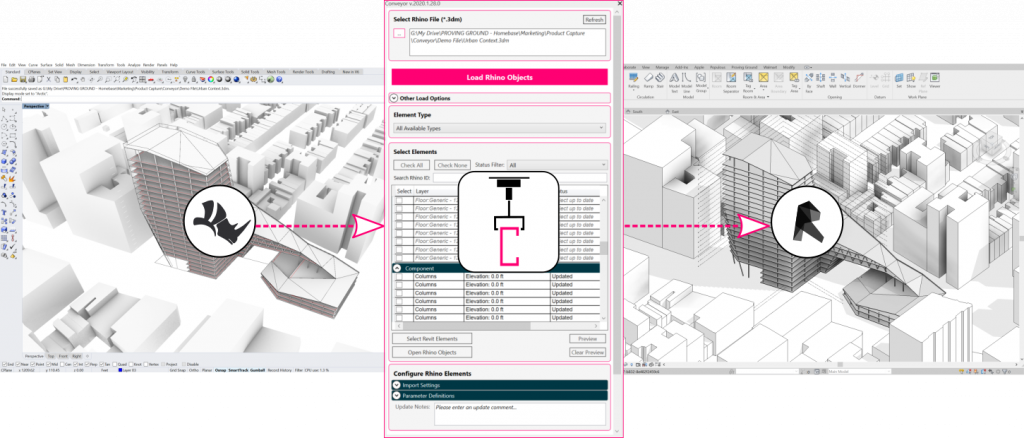 ---
Transform your digital workflow
Conveyor is a geometry and data management plugin for user-friendly compatibility between Rhino® and Revit® software applications. Conveyor enables you to convert Rhino objects to Revit elements without the need for complicated workflows or advanced interfaces.
---
Workflows for any skill level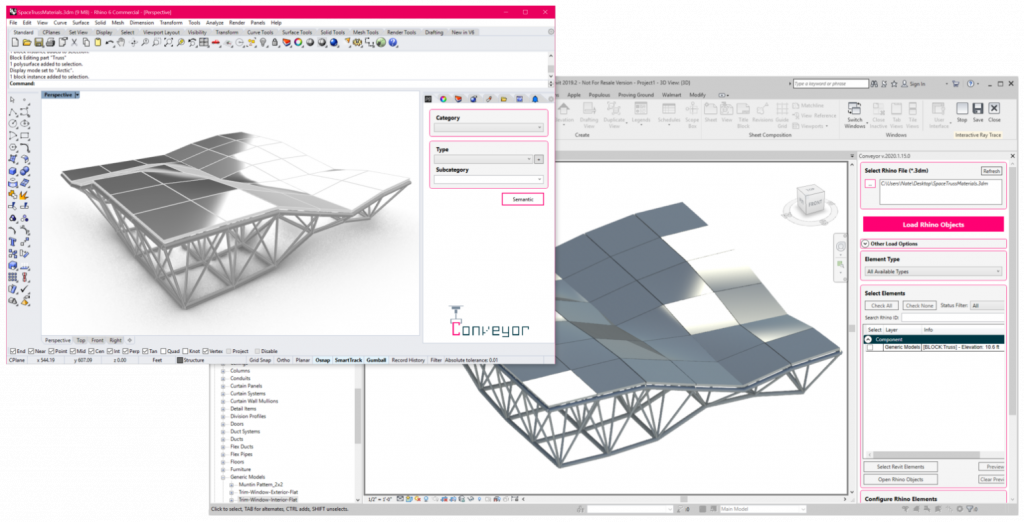 Direct Rhino Workflow
Compatibility should just work. Conveyor exposes interfaces in Rhino® and Revit® technology that any designer can use. Designers familiar with basic 3D modeling can categorize objects, assign data, and translate even the most complex Rhino® geometry into Revit® with ease.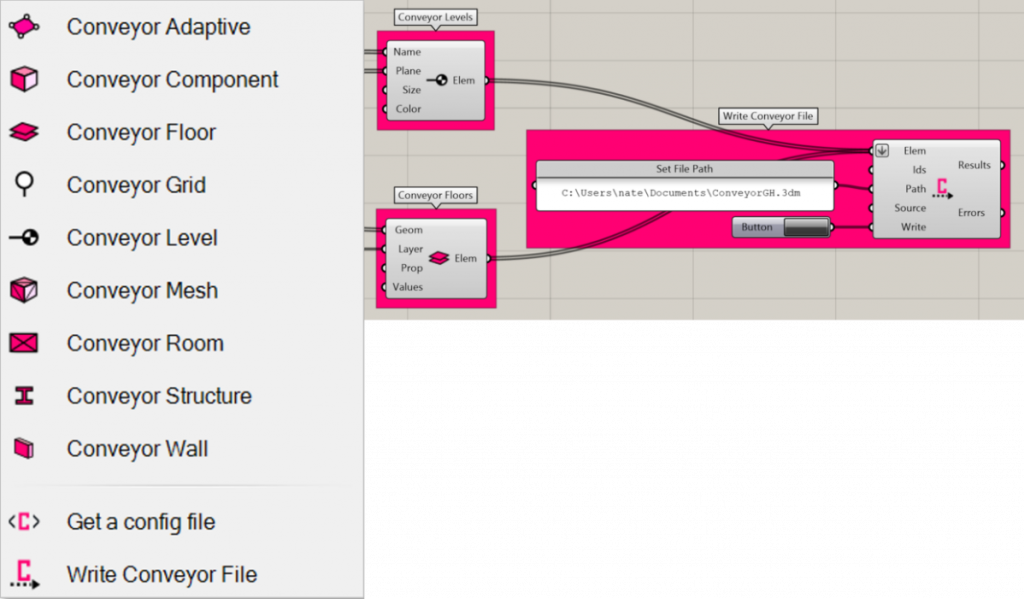 Advanced Tools
Advanced tools in Grasshopper allow computational specialists to create parametric workflows with Conveyor. Simple component nodes let you integrate Conveyor into your existing computational design workflow.
---
Track and update your imports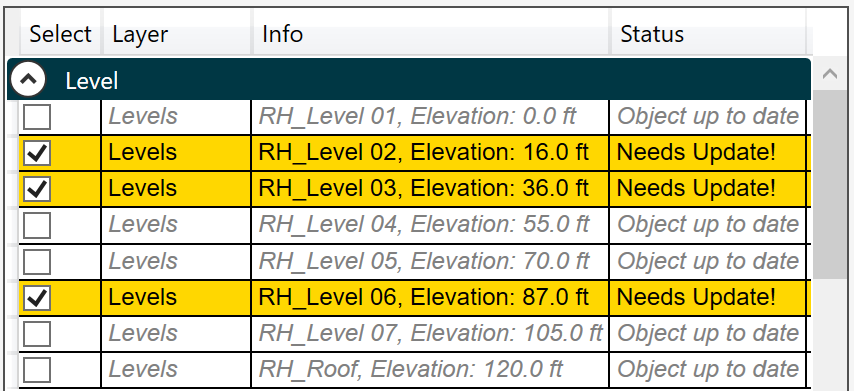 Conveyor implements a powerful element-level tracking framework for managing design changes with BIM. This allows users to identify changes in a Rhino® file and selectively update or replace previously imported elements with ease.
---
Manage your data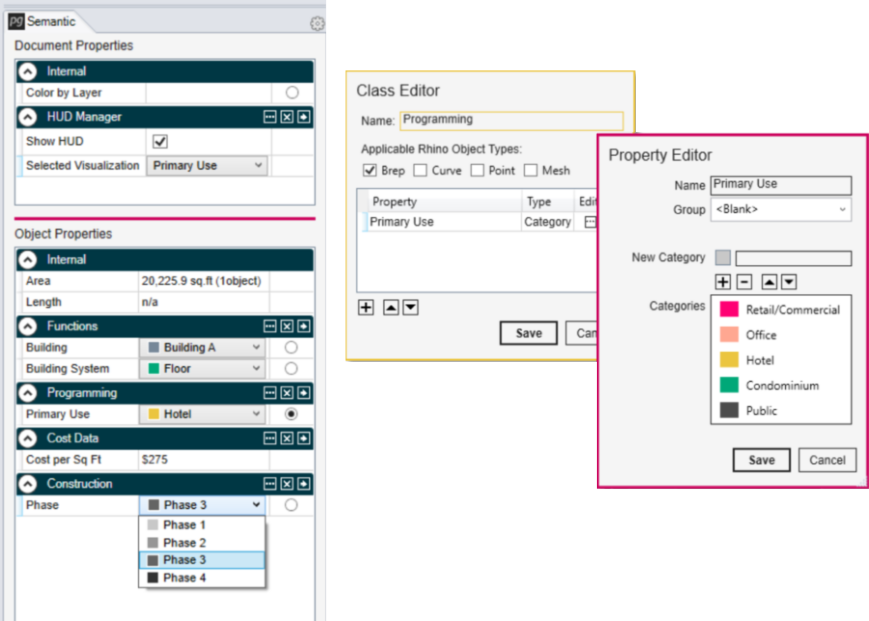 Semantic
Conveyor comes with Semantic – a data integration tool assigning properties on Rhino objects. Designers can create data-rich Rhino files and preserve this data when it is imported into Revit® software.
---
Rhino 3DM – An Open File Format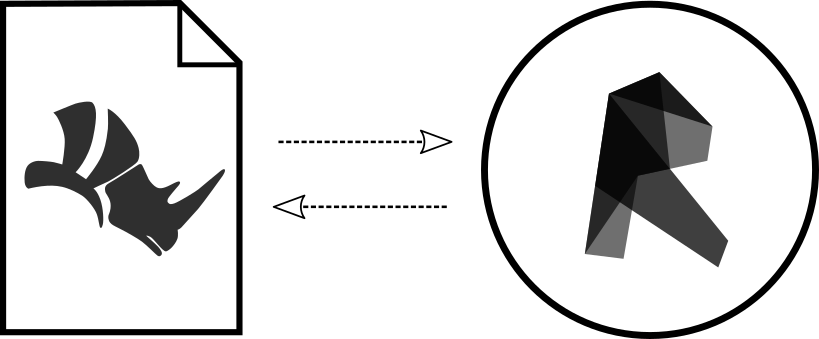 OpenNURBS
Conveyor uses Rhino's open source 3DM file format as the primary way to translate geometry into Revit® software . No intermediary files, no cloud infrastructure, no complicated software setups.
---
Implemented in the real world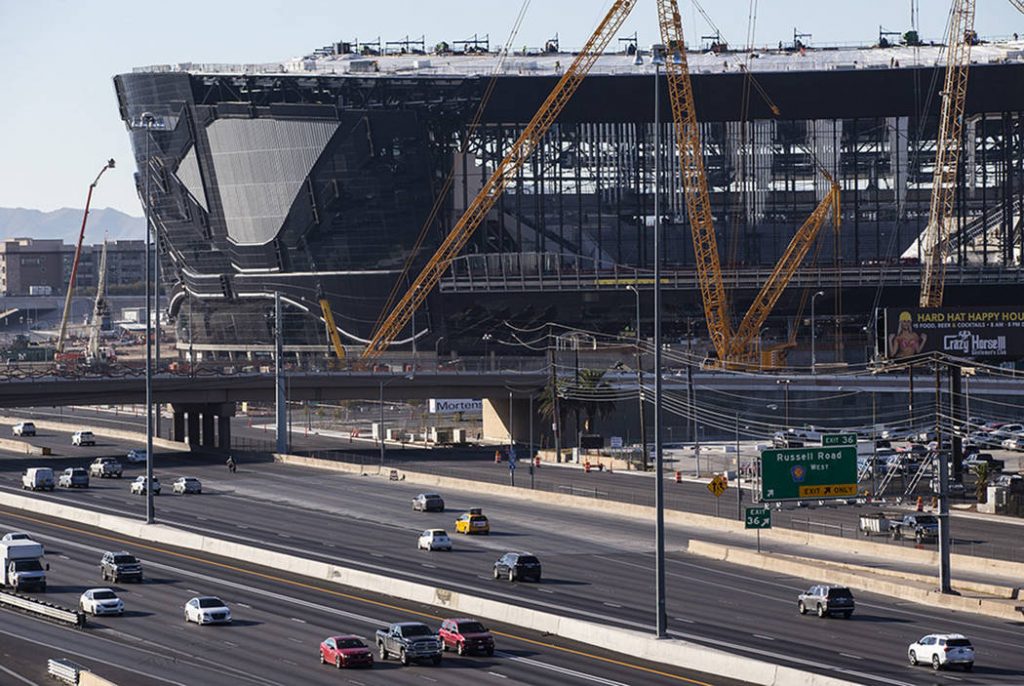 Landmark Architecture
Conveyor has been developed and tested on some of the most complicated landmark projects under construction today including the Las Vegas Raiders Stadium, and the Lucas Museum of Narrative Art.
Conveyor has enabled project teams to save countless hours by streamlining their workflow in design and production.
---
Who is using Conveyor?
Conveyor has been implemented and made available as an enterprise-wide workflow solution at some of the most reputable organizations. The tools have resulted in teams spending less time struggling with workflow challenges and more time on design. We are working with…

---
Disclaimer: Proving Ground LLC is an independently owned and operated software development and consulting company based in the United States. Proving Ground is not affiliated with Autodesk, Inc. or Robert McNeel and Associates.