There are a couple of potential problems – please check each of the scenarios below to see if they apply to your case. If these solutions don't resolve the issue, email us at apps@provingground.io for assistance.
Problem
If you had a previous version of LunchBox and recently installed the LunchBox update, you may be experiencing a conflict a previous installation through the Rhino Package Manager.
This applies to installations which used the Click Once installer or ZIP download from the Proving Ground Website.
Solution
In Rhino 7, use the command "PackageManager" to launch the manager window.
Navigate to the "Installed" tab.
Select LunchBox from the list of packages.
Select "Uninstall", and then confirm "Uninstall" in the pop up window.
Restart Rhino for the changes to take effect.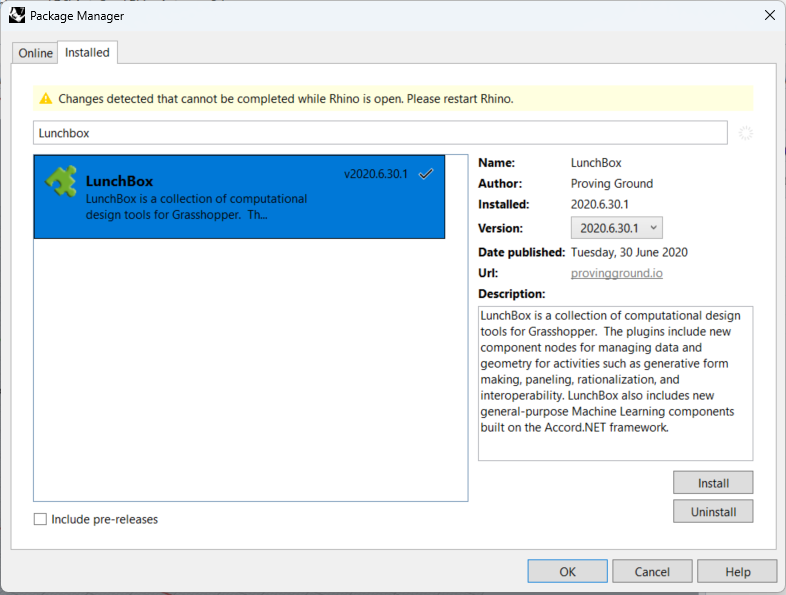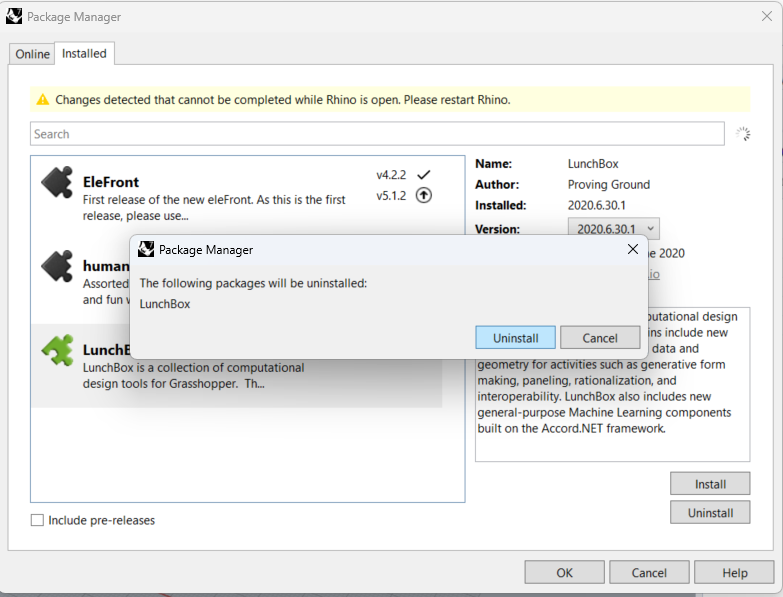 ---
Problem
The LunchBox component files may have been blocked by Windows.
Solution
Preferred: If you are installing LunchBox using the manual ZIP folder download, check the ZIP folder properties and verify the file is "Unblocked" prior to unzipping and copying over the files.
Option 1: Navigate to the LunchBox folder within your Grasshopper Components folder, typically located here: "%APPDATA%\Roaming\Grasshopper\Libraries\LunchBox". Unblock each file within the folder by individually right-clicking on the file name, selecting Properties, and checking the "Unblock" function.
Option 2: Ask your IT administration professional to run the following PowerShell script, editing the file path to the correct directory if needed.

get-childitem -Recurse "$env:AppData\Roaming\Grasshopper\Libraries\LunchBox" | unblock-file