Summary
Just Getting Started?
Note: Templates contain "watermarked" trial versions of the visuals.
---
Revit Data Report
This dashboard shows different data included in a Tracer Revit export and provides the ability to test the Power BI Tracer visual.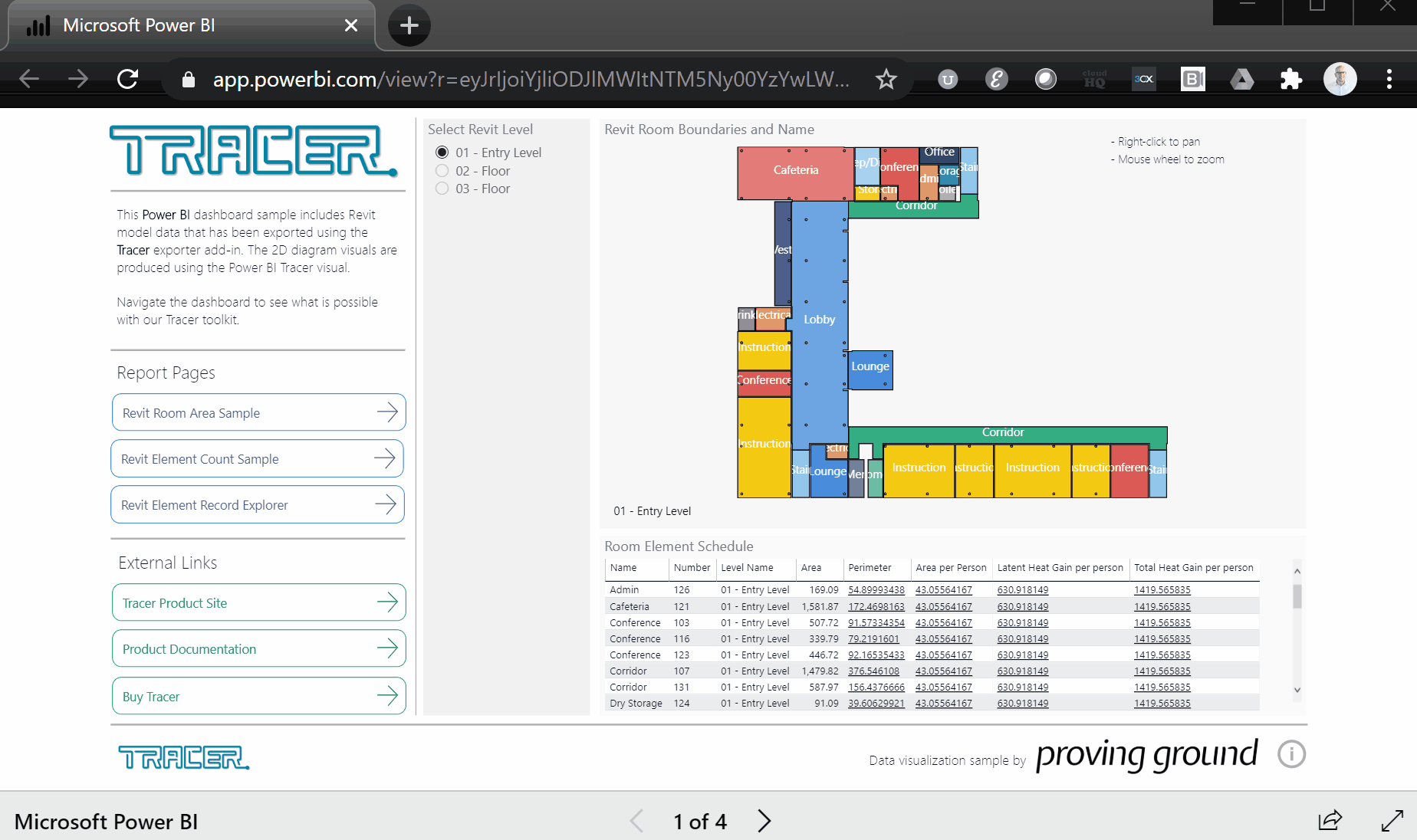 ---
Property Spaces and Occupancy Report
This dashboard demonstrates using Revit office room data exported from Tracer to understand a building's commercial space uses, revenue potential, and occupancy.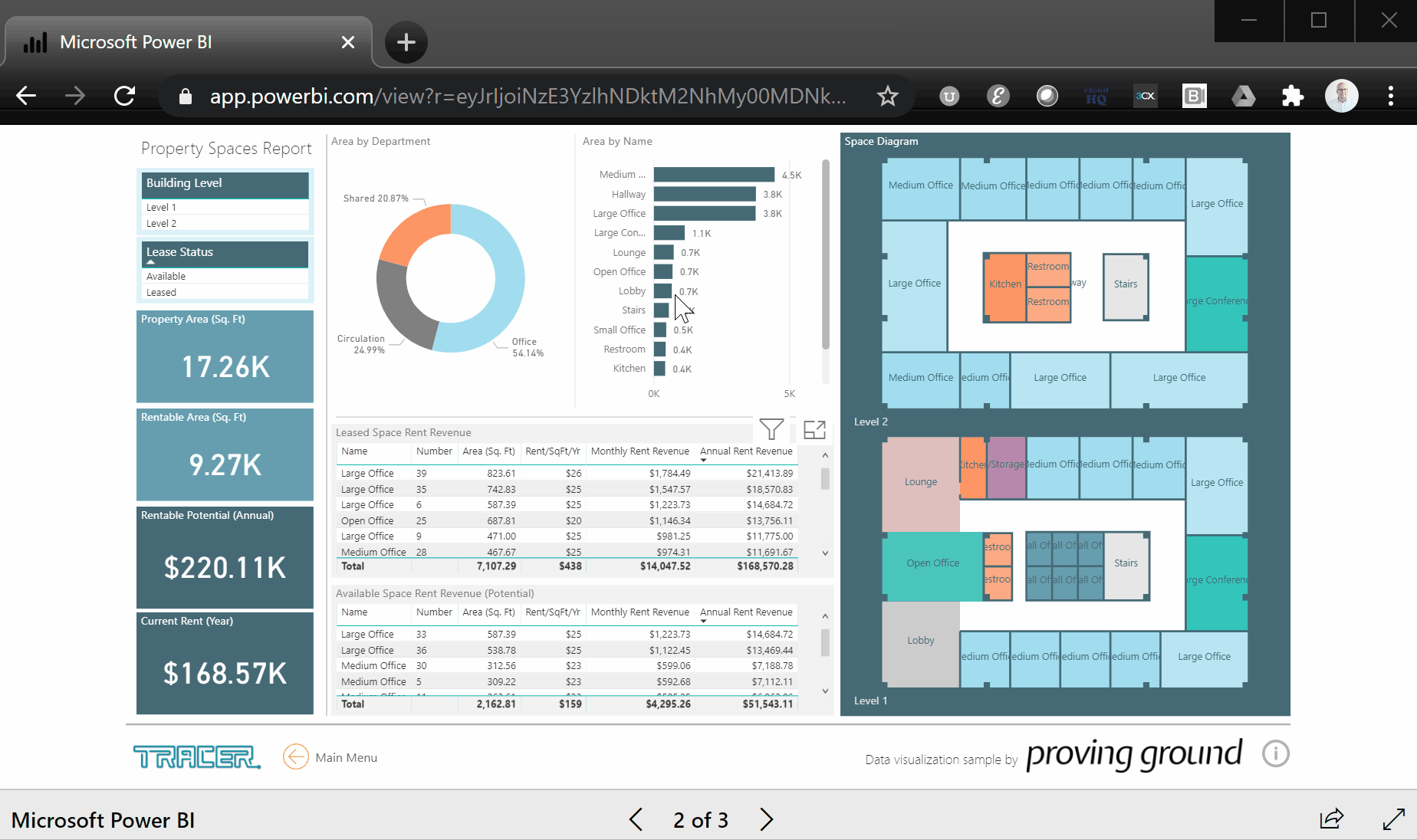 ---
Stadium Design Report
This dashboard demonstrates visualizing a conceptual stadium design including areas and seating layout data.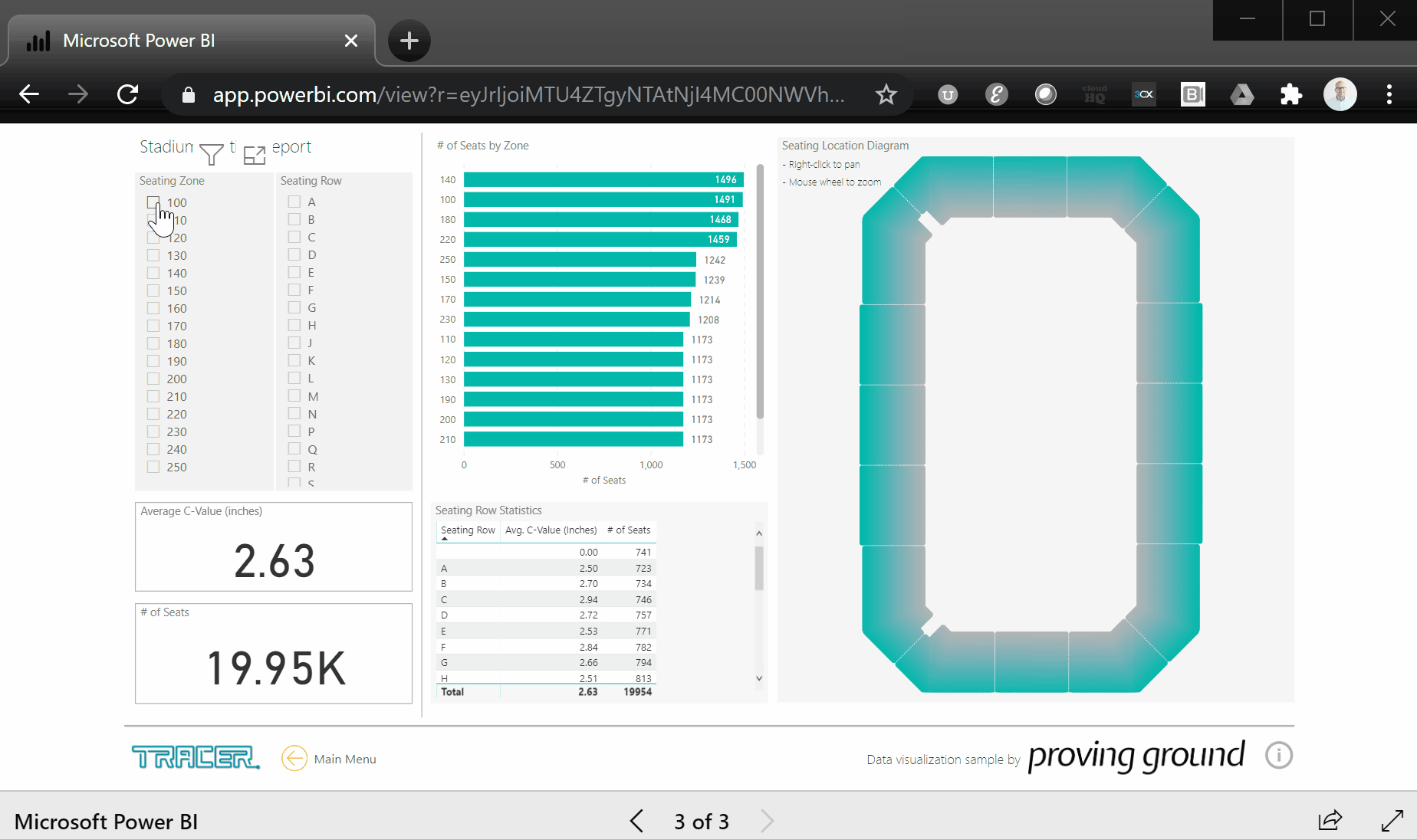 ---
BIM Content Report
This dashboard demonstrates reporting opportunities for BIM content using the Tracer database export for Revit. The report provides Family usage stats and quantities in a model and more.