1. In Revit, re-export your data after you have made changes.
After you have made changes or updates to your Revit model, re-export your data with the Tracer harvester addin.

2. Refresh your data in Power BI
In Power BI, "Refresh" your data. Power BI will retrieve the newly exported data from the linked file and update your report.

Alternatively, you can choose to refresh specific table fields in the report.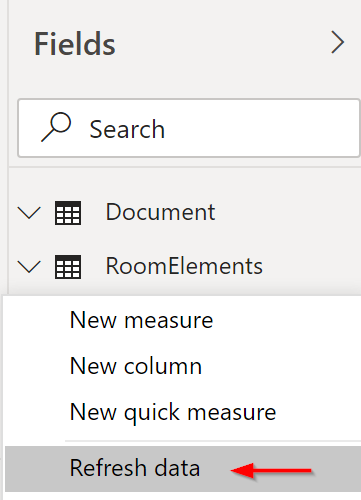 ---
Related Video Tutorial