1. Open a Revit model document
Open a Revit model document (rvt). Under the Proving Ground tab find the "Tracer" command.

2. Choose a save location
Adjust your export settings as needed. You can select 2D and 3D export options and select which Revit element categories should be exported.
3. Choose a save location
Choose where to save your exported data.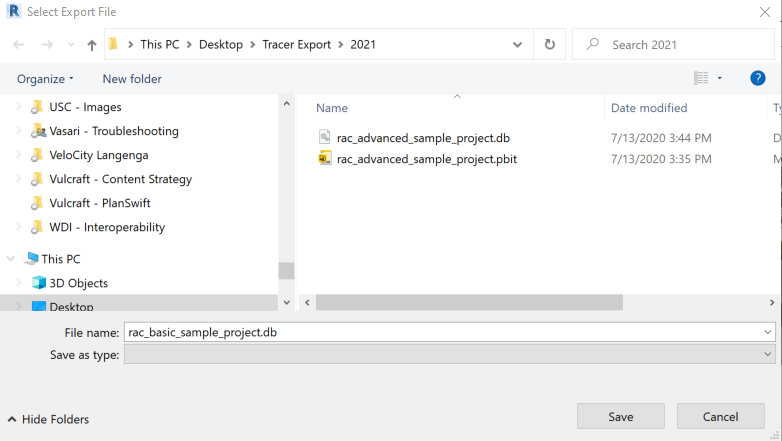 4. Wait for export process to complete
Tracer will activate a status bar to show the export process. When complete, Tracer will display a message indicating that the export was successful.
Note: Numeric values – such as lengths and areas – utilize Revit's internal units which are decimal feet.

5. Verify that a SQLite has been created
After the export is complete, a SQLite (*.db) file will be created.
---
Related Video Tutorial