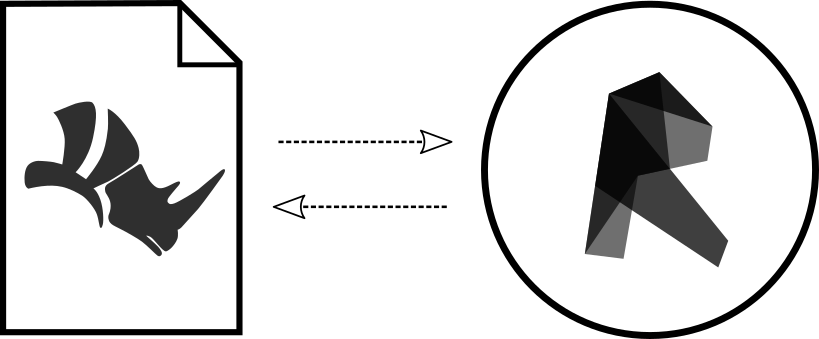 Conveyor is built on novel uses of the Rhino 3DM file format to manage compatibility between Rhino and Revit. While numerous workflows have been designed over the years, using the 3DM file with the OpenNURBS SDK offers a number of advantages over other methods:
Rhino 3DM is an open source, flexible, and extensible file format and supports numerous Rhino versions – namely Rhino 6.
A Rhino user can share their 3DM model with a Revit user that may not know how to use Rhino.
Using OpenNURBS means that users do not need to draw a Rhino license to access most of the import methods available in Conveyor.
Rhino 3DMs expose serializable geometry allowing us to easily track changes and compare elements for updating.
---
Workflows with Conveyor
---
---
---
---
---
---
---
---
---
---
---
---
---
---