Summary
The 'Component Families' Conveyor category provides several pathways to converting Rhino objects into Revit:
Family Conversion – The default conversion method is to have Conveyor create a "Family" and place an instance of the Family in the Model. While this process takes longer to complete, it does produce a native Revit Family containing geometry.
DirectShape Conversion – An alternative form of conversion results in the creation of DirectShapes. These are similar to 'In place' components but lack editability. This method is much faster as a method for converting geometry to Revit and they do offer an expanded range of Revit categories.
---
Selecting a Conversion Setting
Toggling between Family-based and DirectShape-based settings is achieved by editing the selected settings in either the Revit Addin or the Rhino Plugin.
Conveyor (Revit Addin)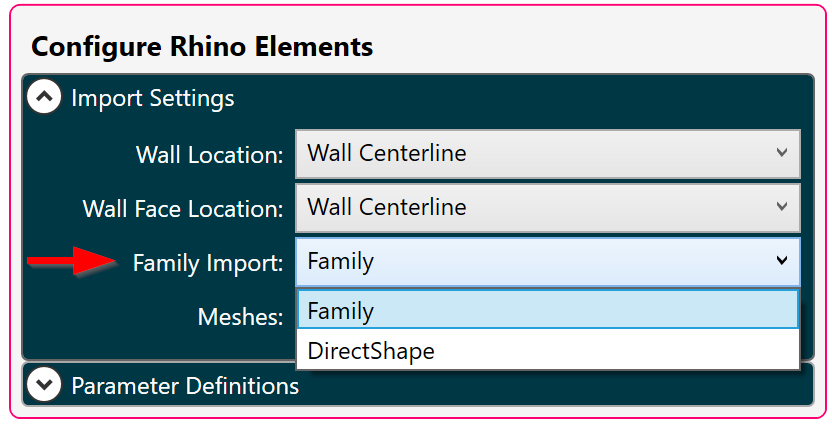 Conveyor (Rhino.Inside)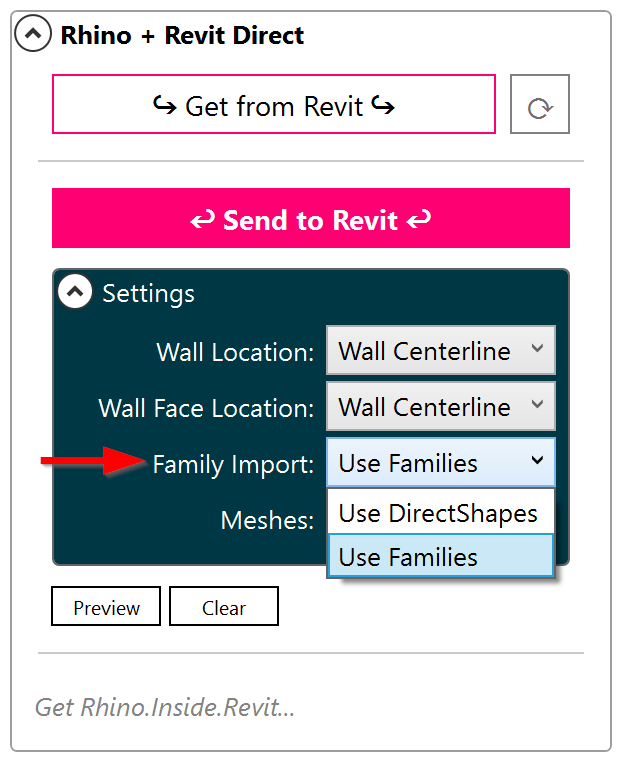 ---
Considerations
Feature
Native Family Object
Editability
Materials
System Categories
Conversion Speed
Family
•
•
•
•
Direct Shape
•
•
•
•
•